Making Art With Chalk: Hands-On Learning Stations
Chalk is the best art medium if you're looking for some hands-on play. It's easy to work with, forgiving for beginner artists, and so much fun to create with. The materials are inexpensive, and kids will have fun for hours. Sure you might have some messy kids in the end, but the joy of getting dirty is part of what is wonderful about being a kid. I love creating with chalk!
I'm focusing on Art this week in my 31+ Days of Hands-On Learning Stations series, and today is all about chalk art.
Indoor Chalk Art
We have fallen in love with chalk pastels. These simple projects are so impressive and super rewarding to create. I love chalk art because you are allowed to get dirty! It's all about using your fingers to blend in the chalks and create the beautiful works of art. Here are some of our favorite materials:
Soft Pastel Chalks (don't invest in the fancy stuff unless you know you love it!)
Hair Spray (for setting art work so that it doesn't rub off onto everything...or you could put it in a sheet protector).
This simple galaxy tutorial took us 20 minutes from start to finish to complete. My younger ones even created several projects, which didn't really end up looking like galaxies, but they had so much fun swirling the chalk around.
The mess is actually very simple to clean up. You only need a little wet paper towel, and you're good to go! Check out all of these free tutorials on YouTube, or get inspired with even more projects in these collections. One of our favorites is the art in space book.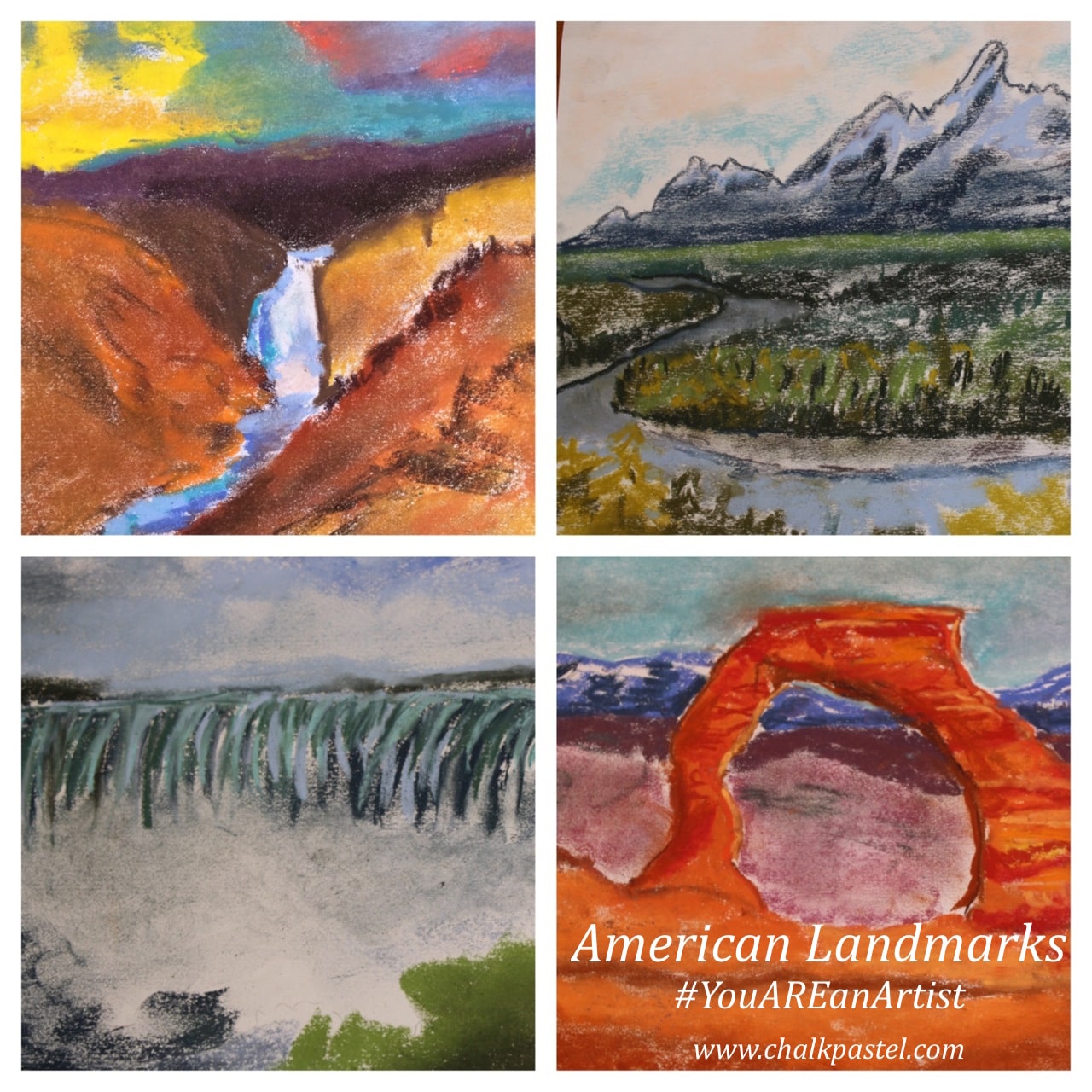 Outdoor Chalk Art
Drawing on the driveway is a classic go-to for entertaining kids. Up their driveway art with some Pinspiration like these:
When they've finished creating their art, go take pictures of them in it. It will make great memories and encourage great creativity as they insert themselves into their artwork.
Chalk is a very simple medium for young artists to experiment with as they grow in their artistic skills. Give them a box of chalk and see what they can do!
How do your kids love to express themselves with chalk?
Check out more hands-on learning stations inspiration in my 31+ Days of Hands-On Learning series! Looking for more art ideas? Try some of these:
Betsy Strauss is an unexpected homeschooler, mother of three, who is in a relationship with a sweet man for life. She loves reading books, drinking coffee, and learning anything with her kids.